Spiced Apple & Strawberry Easy Crumble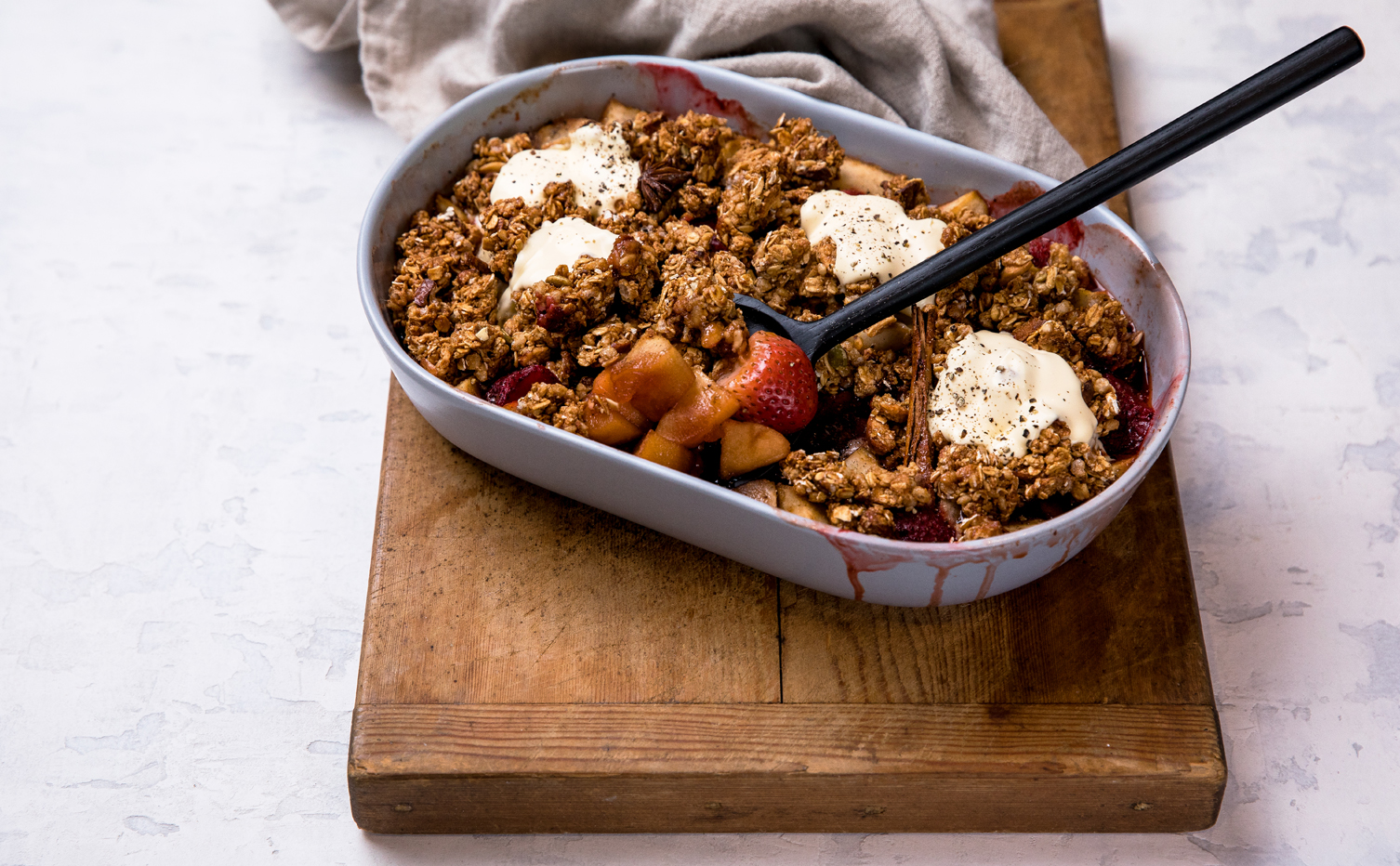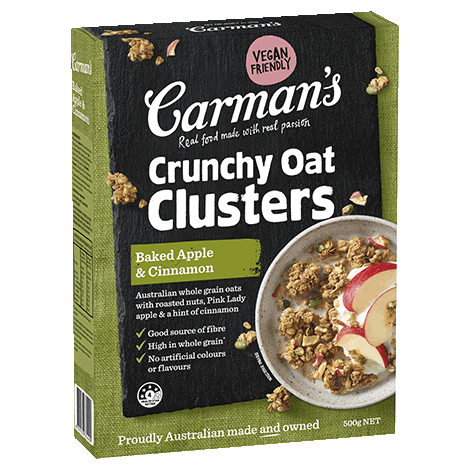 Ingredients
6 Granny Smith Apples, peeled, cored and roughly diced
250g small strawberries
1 tbsp lemon juice
2 tsp vanilla bean paste
1 cinnamon stick
130g dark brown sugar
2 tsp grated ginger
2 star anise
Freshly ground black pepper
2 cups Carman's Baked Apple Crumble Crunchy Clusters
Mascarpone, to serve
Method
Preparation time: 20 mins
Cooking time: 45 mins
Serves: 6-8
Preheat oven to 200ºC (180ºC fan).
Combine all ingredients except pepper, clusters and mascarpone in a large bowl.
Toss well to combine.
Season sparingly with black pepper, toss again, then spoon mixture into a 1.75L ovenproof dish.
Generously spread Baked Apple & Cinnamon Crunchy Clusters over the top, cover with alfoil and bake for 40-45 mins until the fruit is soft and bubbling.
Serve hot, topped with dollops of mascarpone.