Kale, Date & Almond Salad with Crackers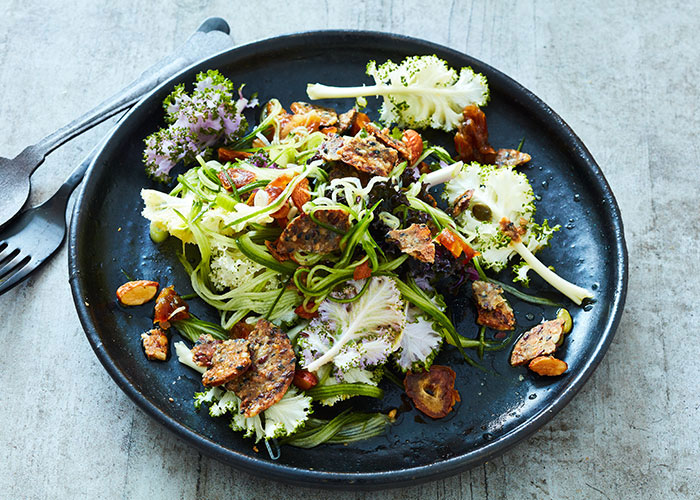 Ingredients
120g baby kale
2 spring onions, finely sliced
1 Lebanese cucumber, sliced into thin strips
3 medjool dates, stone removed and sliced
30g dry roasted almonds, roughly chopped
6 Carman's Super Seed & Grain Crackers , roughly broken
4 tbsp freshly squeezed orange juice
2 tbsp white balsamic vinegar
2 tbsp extra virgin olive oil
1/4 tsp finely grated orange rind
salt & pepper to taste
Method
Preparation time: 15 mins
Cooking time: n/a
Serves: 4, as a side salad
Pull the leaves from the stems of the larger pieces of kale (as they will be tough) and discard the stalks.
Place the kale and the rest of the salad ingredients in a bowl and scatter with Super Seed & Grain Crackers. Set aside.
Place the orange juice, vinegar, oil, pinch of salt & pepper and the orange rind in a jar with a lid and shake to combine.
Pour the dressing over the salad and toss. Season with salt & pepper to taste.