Cherry Hot Chocolate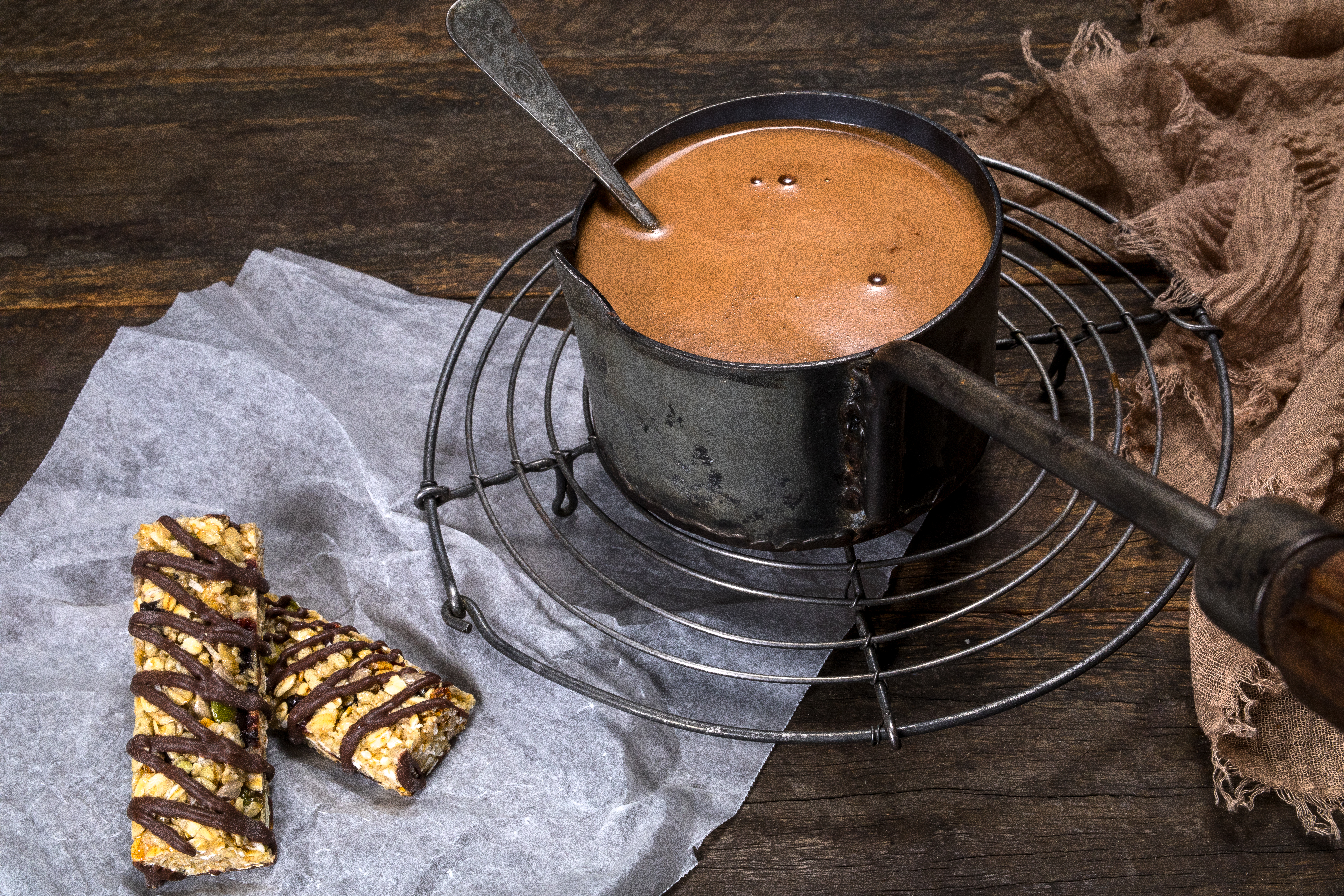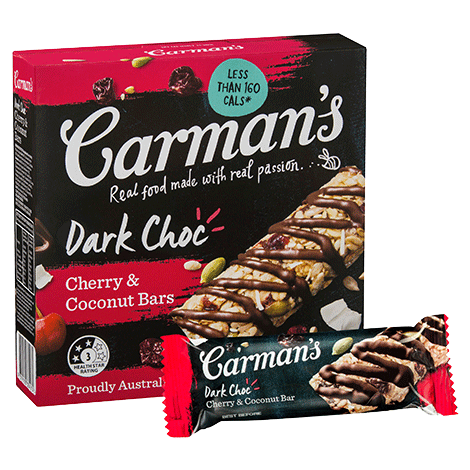 Ingredients
500ml unsweetened coconut milk
1/2 cup glace cherries
1 tbsp Dutch processed cocoa
Carman's Dark Choc Cherry & Coconut Bars to serve
Method
Preparation time: 2 minutes
Cooking time: Cook to taste
Serves: 2
Combine all ingredients in a blender and blitz until smooth.  Strain through a fine strainer to remove any bits of cherry.
Pour mixture into a small saucepan and place over a medium heat, stirring regularly until thick and warmed through.  Serve immediately.
This recipe was inspired by our Dark Choc Cherry & Coconut Bar.