Caesar Salad with Cracker Croutons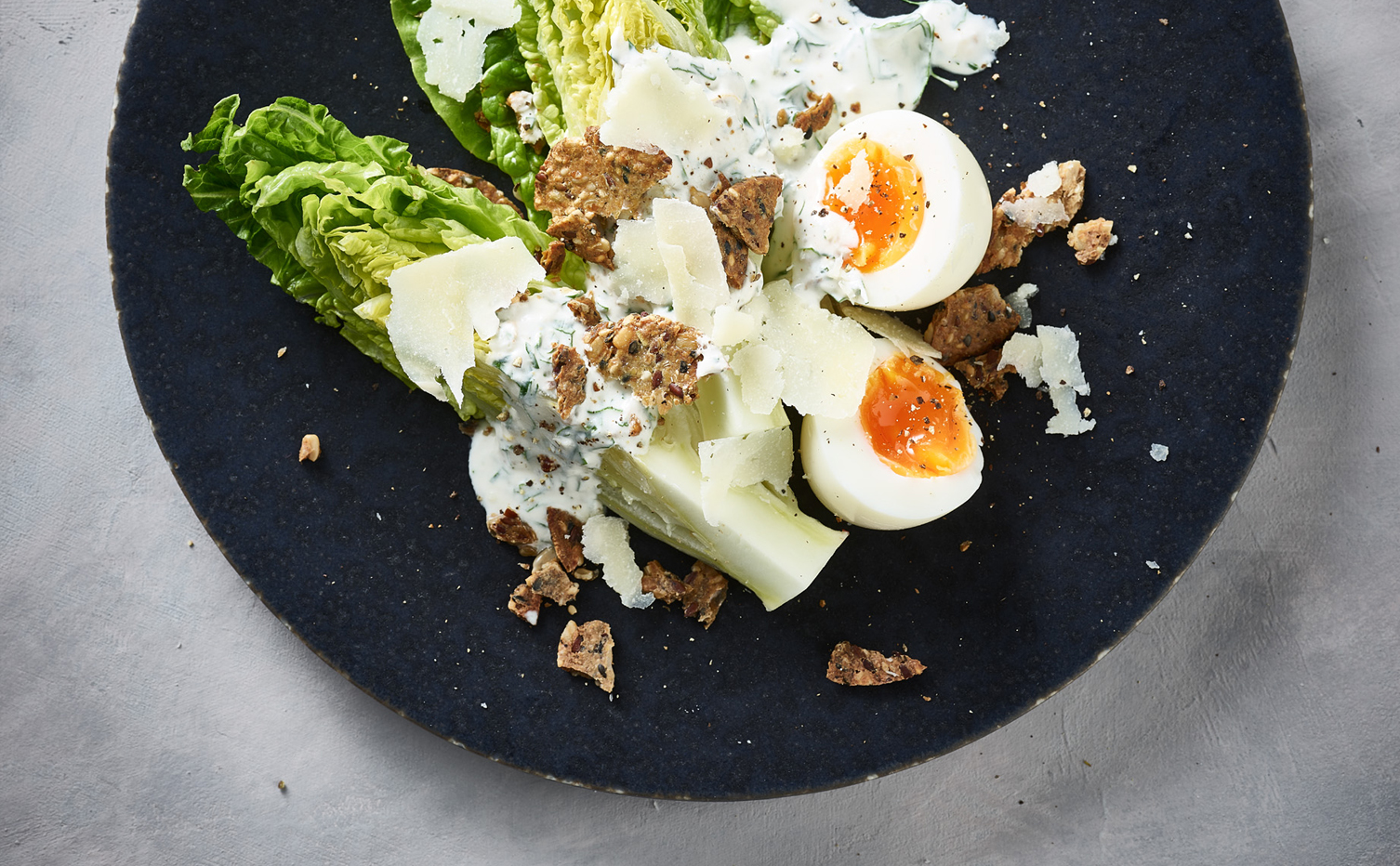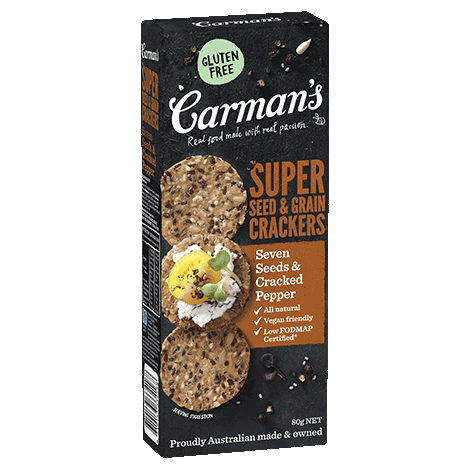 Ingredients
2 heads of baby cos lettuce
2 eggs
10 Carman's Ancient Grain & Cracked Pepper Super Seed & Grain Crackers
Parmesan, to serve
2/3 cup Greek yoghurt
2 1/2 tbsp lemon juice
1 anchovy, finely chopped
1/2 garlic clove, minced
4 tbsp hot water
2 tbspn chopped parsley
Method
Preparation time: 20 minutes
Cooking time: 7 minutes
Serves: 4 (as a side salad)
Add the eggs to a small pot of boiling water.
Boil for 7 minutes then remove from the hot water with a slotted spoon.
While the eggs are boiling, combine all ingredients except for the lettuce, eggs, crackers and parmesan to make the Caesar dressing.
Place eggs in a small bowl, running them under cold water and then sitting to cool.
Peel eggs and cut in half lengthways.
Place even portions of the cos lettuce on to four plates. Place the egg quarters on top, then cover with the dressing.
Sprinkle with crackers and Parmesan cheese to serve.