Broccoli & Pea Soup with Crackers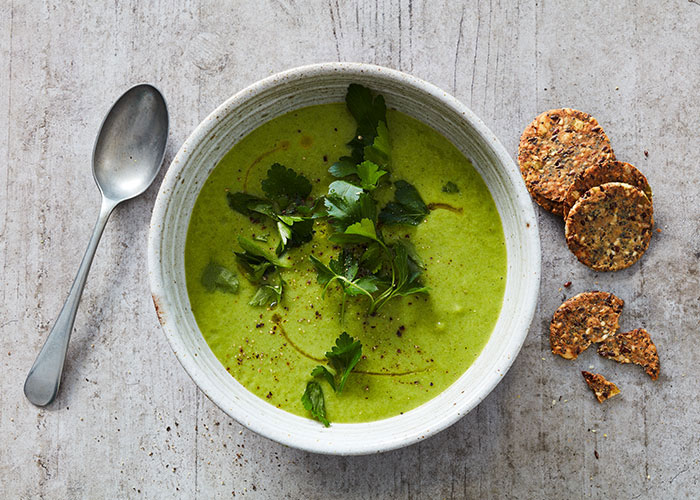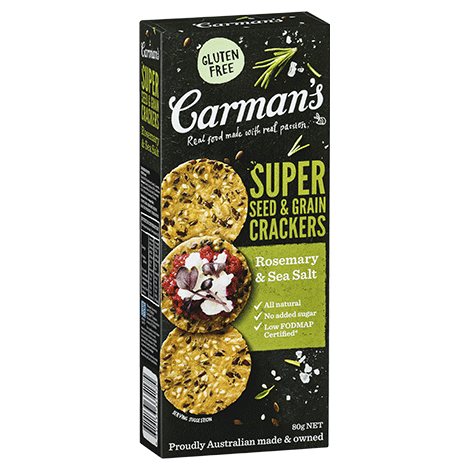 Ingredients
1 head of broccoli (approx. 400g), roughly chopped
1 cup frozen peas
salt & pepper, to taste
extra virgin olive oil, to serve
continental parsley to serve, roughly chopped
Carman's Super Seed & Grain Crackers to serve
Method
Preparation time: 15 mins
Cooking time: 20 mins
Serves: 2
Place the broccoli in a medium saucepan and fill with water until the broccoli is almost covered. Add two good pinches of salt and bring to the boil.
Once the water has boiled, reduce the heat and simmer with the lid on for 6-8 minutes or until the broccoli stems are soft. Remove the broccoli from the saucepan, ensuring you keep the water.
Bring the broccoli water to the boil and then add the frozen peas.
Bring back to the boil, then reduce heat and simmer for approx. 1 minute or until tender.
Strain the peas and keep the liquid.
Place the cooked broccoli and peas in a blender.
Add enough of the reserved liquid (approx. 1½ cups) to create a delicious thick soup. Season with salt and pepper to taste.
Pour soup into bowls, drizzle with extra virgin olive oil and top with roughly chopped parsley. Serve with a handful of Carman's Super Seed & Grain Crackers.