Broad Bean Hummus with Crackers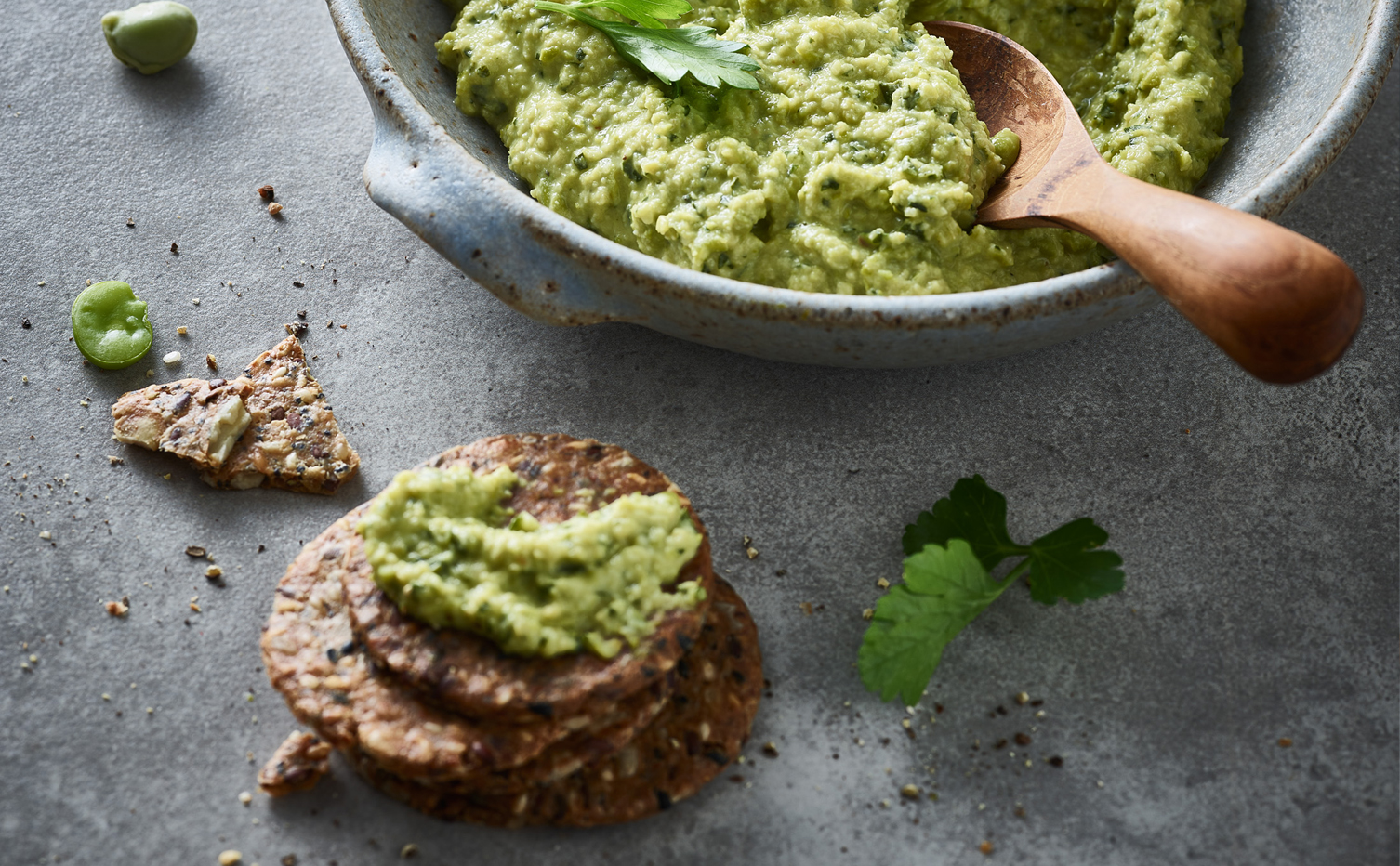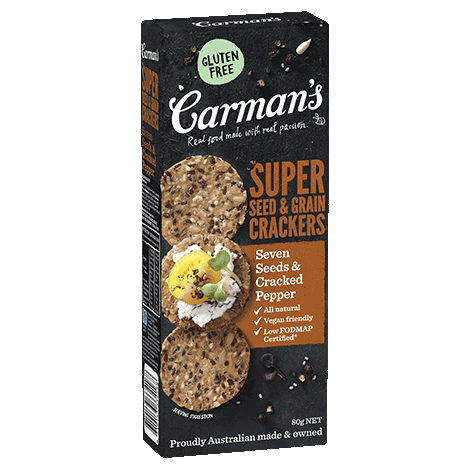 Ingredients
270g broad beans (podded) – fresh or frozen
1/2 cup frozen peas, cooked in boiling water for 3 minutes or until soft
1/2 garlic clove, finely chopped
1 tbsp lemon juice
2 tbsp extra virgin olive oil
1/2 tsp ground cumin
10 mint leaves
3 tbsp parsley leaves, chopped roughly
2 tbsp Greek Yoghurt
Generous pinch of salt
Carman's Ancient Grain & Cracked Pepper Super Seed & Grain Crackers, to serve
Method
Preparation time: 15 minutes
Cooking time:
Serves:
Cook broad beans in boiling water for 3 – 5 minutes (if fresh, shorter for frozen) or until soft.
Strain the beans and then cool under cold water.
Squeeze the bean from its skin (if broad beans are fresh.)
Place all ingredients in a food processor and blitz to a desired consistency. Add water if the mixture is too thick.
Serve with Ancient Grain & Cracked Pepper Super Seed & Grain Crackers.