Baked Ricotta with Super Seed & Grain Crackers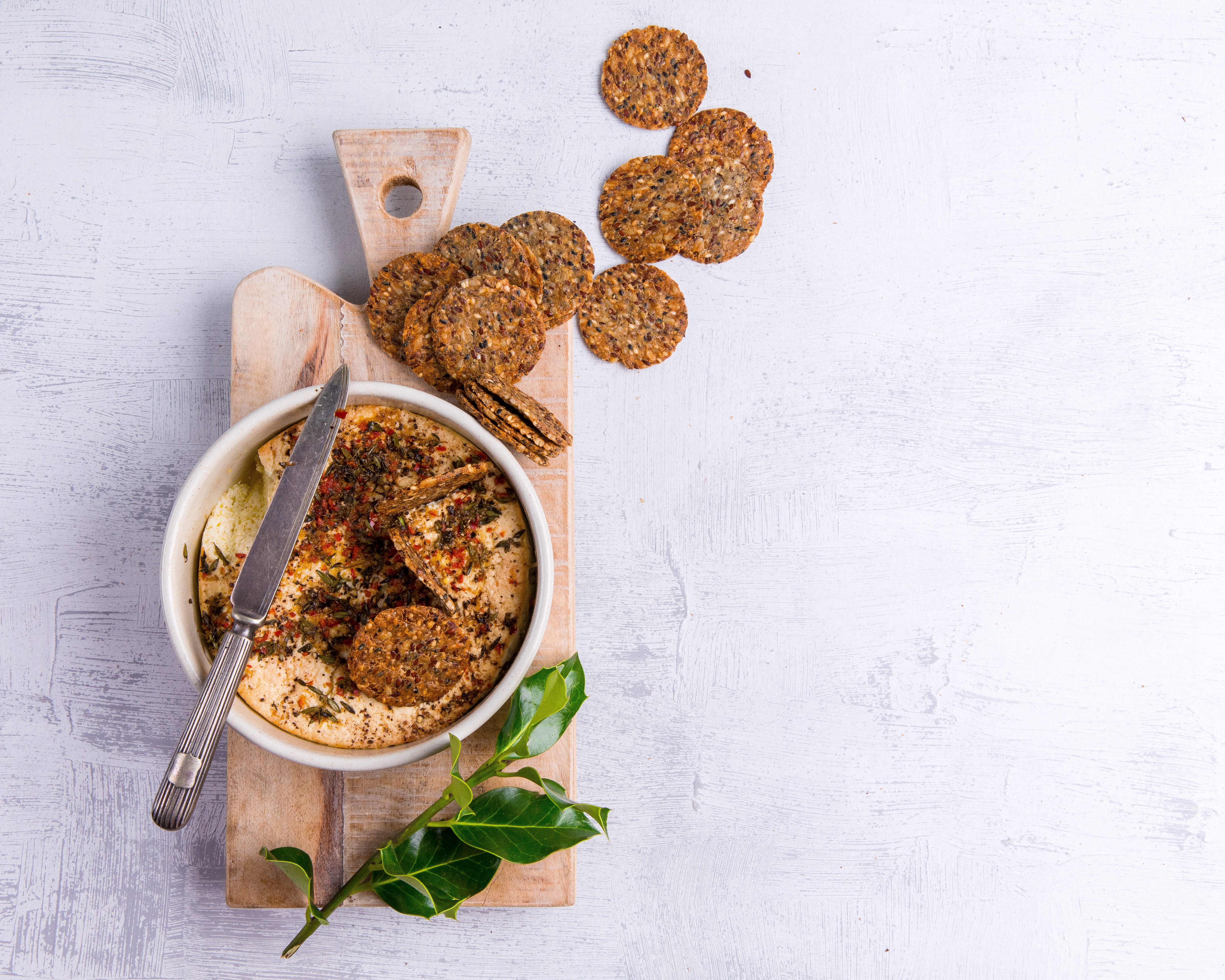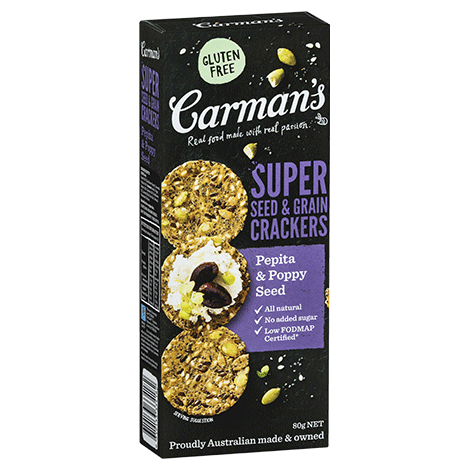 Ingredients
500g firm ricotta
60ml extra virgin olive oil
1 red birds eye chilli, seeds removed, finely chopped
1 tbsp fresh thyme leaves
Finely grated zest of ½ lemon
Sea salt
Freshly cracked black pepper
Method
Preparation time: 60 min (plus 2 hours to drain the liquid from ricotta)
Cooking time: 50 min
Serves: 6 - 8 as a snack
Line a sieve with muslin cloth (or clean Chux cloth) and place over a bowl.  Spoon the ricotta into the sieve and refrigerate at least two hours to strain the liquid.  Discard liquid.
Preheat oven to 190ºC (170ºC fan).  Press the strained ricotta firmly into a small, ovenproof dish.  Smooth the surface.
In a small bowl combine oil, chilli, thyme and lemon zest.  Season generously then spoon over the surface of the cheese.
Bake for 20 mins then reduce heat to 160ºC (140ºC fan) and bake for a further 30 mins until light golden.
Serve warm with your favourite flavour of Carman's Super Seed & Grain Crackers.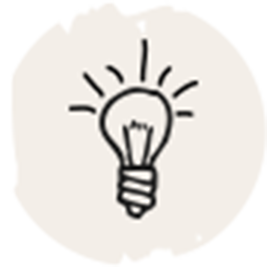 Tip
You will need to prepare this recipe at least three hours before serving.