Apricot Breakfast Trifle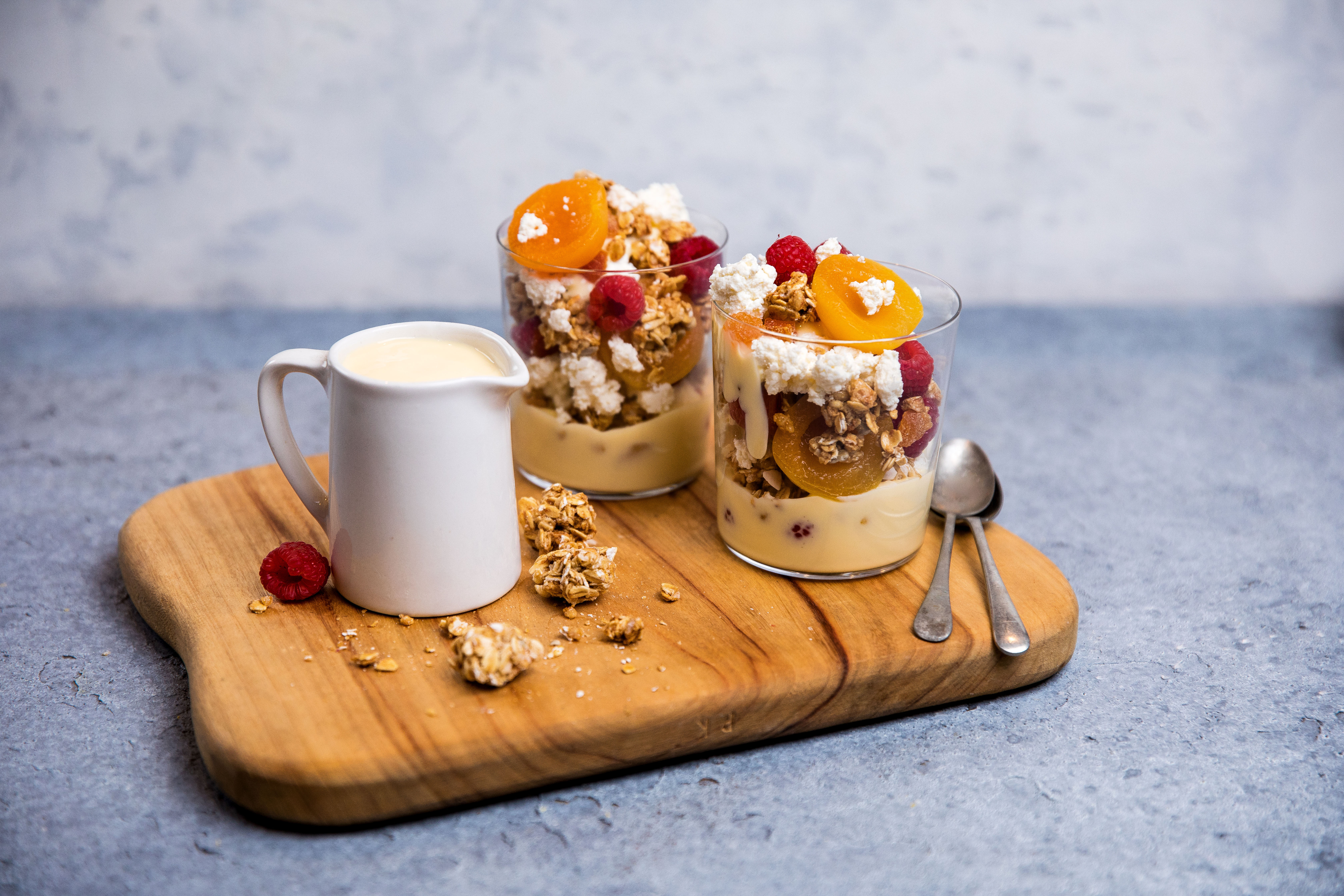 Ingredients
250ml store-bought vanilla custard
8 apricot halves, drained on paper towel
140g fresh ricotta, crumbled
1 packet Carman's Baked Apricot Crumble Crunchy Clusters
Fresh raspberries to serve
Method
Preparation time: 5 mins
Cooking time: n/a
Serves: 2
Spoon 1/3 of the custard into the bottom of two glasses.
Top each with 2 apricot halves and a few raspberries.
Spoon half the ricotta between the two glasses then sprinkle each with 1 tbsp Baked Apricot Crumble Crunchy Clusters.
Repeat the layers.
Top with remaining custard, apricots and raspberries and sprinkle with a handful of Crunchy Clusters to decorate.