Apple & Strawberry Cluster Crumble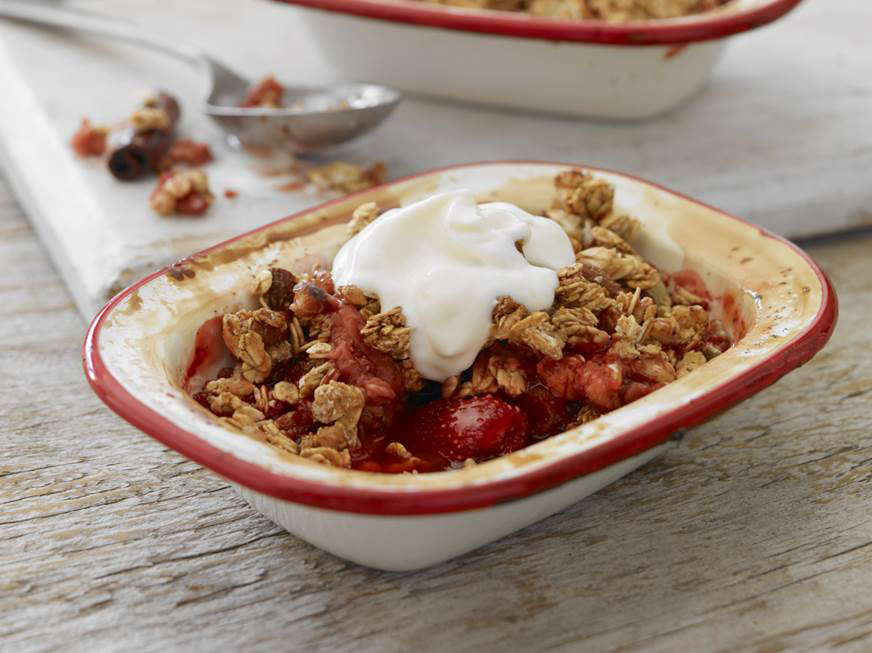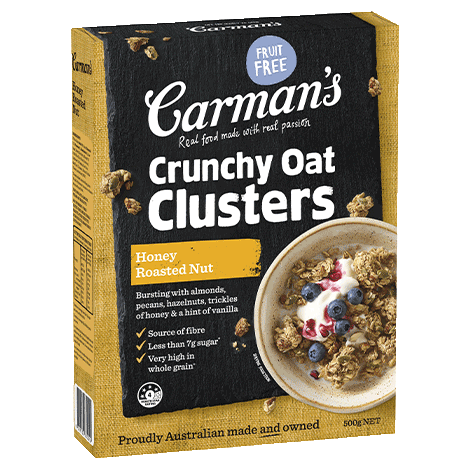 Ingredients
3 apples
400g strawberries, halved
1/2 tsp lemon zest, grated
1 cinnamon stick, broken into 4 pieces
1 tsp vanilla paste
2 1/2 tsp caster sugar
2 cups Carman's Honey Roasted Nut Crunchy Clusters
butter
2 tbsp, per serve sweet yoghurt, to serve
Method
Preparation time: 10 minutes
Cooking time: 30 minutes
Serves: 4
Preheat oven to 200°C. Grease 4 x 1 cup capacity oven proof dishes with butter.
Place all ingredients except Carman's Honey Roasted Nut Crunchy Clusters and Sweet & Creamy yoghurt into a large bowl and toss gently to combine.
Fill dishes with fruit mixture and cover with foil. Bake for 20 minutes.
Remove foil and top with Carman's Clusters. Bake for a further 10 minutes on 180°C.
Top with yoghurt before serving.